Romania
Print out the Romania flag in lots of sizes or colour one in, guide your learning with our fun worksheets, or discover a little geography and history and some interesting facts about Romania.

An aerial view of Bucharest, Romania's Capital City
A Little Geography
The Republic of Romania borders Hungary and Serbia to the west. Moldova and Ukraine lie to the northeast, and Bulgaria south of the Danube.
This land of 238,000 square km is split between the Carpathian mountains, the River Danube and its delta, and the Black Sea coastline.
Bucharest, the capital, is home to 2 million people. It was once called the 'Paris of the East' due to its many fine parks.
Almost 10% of the 20 million population are of Hungarian, Roma or German descent.
A Little History
Originally home to the Dacian tribe, the land became part of the Roman Empire in 108 CE. The name 'Romanian' means 'Of the Romans', although the land was later ruled by the Hungarians and Hapsburgs.
Histria is known as the 'Romanian Pompeii'. This Unesco site was a Greek trading port. The earliest Romanian silver coin was issued here in 480 BCE.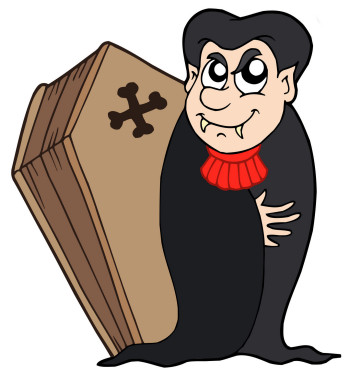 Count Dracula...
Vlad Tepes, Prince of Wallachia, known as Vlad the Impaler, was inspiration for the vampire Count Dracula novel by Bram Stoker. Vlad was a Prince who is celebrated for protecting Romania and Bulgaria against the Ottoman invaders. He was very cruel to his enemies. His family name of Dracula meant 'son of the dragon'.
Bran Castle in Transylvania, which was built to keep the Ottomans at bay, is known as 'Dracula's Castle' although he never lived there. After 700 years of turbulent history it belongs to the Hapsburg family again.
And Some Interestings Facts
Romanian is a romance language, similar to Italian with Latin roots, and therefore differs from other Eastern European languages. It is the official language in Moldova and spoken by nearly 1 million people in Italy.
Was baseball invented in Romania? Oina is a traditional sport played by shepherds since the 14th century CE, which is similar to baseball. Some people think that it may have been passed on to America by Romanian immigrants.
Nadia Comaneci is Romania's most famous female athlete. She won 3 Olympic gold medals for gymnastics in 1976 aged 14 and was the first person ever to get a perfect 10 points in an event.
There are 6,000 brown bears in the mountains. Campers are advised to hide their food up a tree to protect it from hungry bears!
Brasov, a charming mountain town, was rumoured to be where the Pied Piper of Hamelin took the children when they left Germany.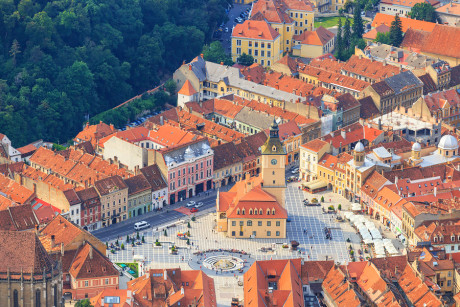 Old town of Brasov, Transylvania, Romania
Location of Romania

Here you can see Romania's location on a simplifed map of Europe. We have a printable version of this map here.
Children can learn about Romania and study the Romanian flag with these fun printable flag...
Help children to learn about Romania with our fact finding and location worksheets.
Explore Activity Village