This fun rugby card has a 3d rugby ball flying through the posts for a conversion! Perfect or a rugby fan of any age.
You will need:
Sheet of A4 white card
Green and blue coloured paper
Scrap of card
Glue
Coloured pens
Instructions:
Fold the sheet of white card in half, to make your base card.
On the front, draw your rugby posts.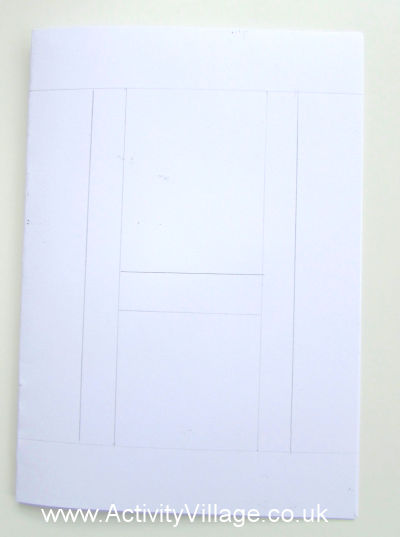 Draw rugby posts on the front of the card
Cut out, leaving a strip along the bottom of the "H" shape for the base. Rub out any pencil marks.
Look at our photo of the complete card. Glue some blue paper to the inside of the card to make sky. Glue green paper to both the front - along the bottom of the posts - and inside to form the grass.
Cut a rugby ball from card. Concertina fold a strip of green paper. Glue one end to the rugby ball and one to the inside of the card.

Concertina strip for the rugby ball
Write a message on the posts.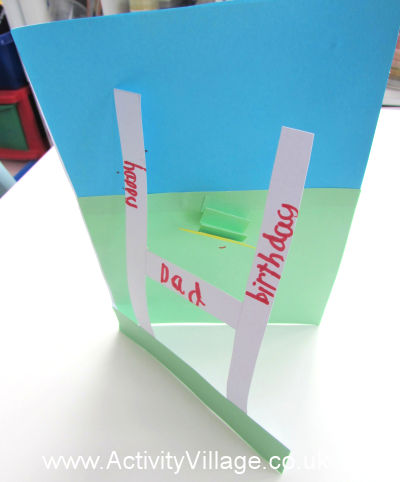 The finished rugby posts card!
Explore Activity Village