Get kids used to the idea of going back to school (or their first day at school) with this Schoolhouse Collage craft.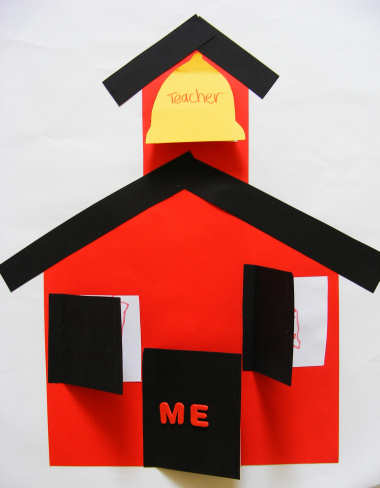 You will need:
Large sheet of paper
Red, black, yellow and white paper
Pens
Glue stick
Optional photos, sticky letters and other embellishments
Instructions:
Cut out a long rectangle from red paper for the chimney/tower of the schoolhouse. Now cut the top into a point. Glue to the centre of the large sheet of paper.
Cut a house shape from red and glue this on to the collage to form your basic school house shape. Cut some thin rectangles from black paper and glue these on to form the roof.
Cut a small bell shape, two squares and a rectangle from white paper. Ask your child to draw a self-portrait on the rectangle, two of his/her school friends on the squares and teacher on the bell. Glue these onto your school, the rectangle as the doors and the squares as windows. Alternatively use photos.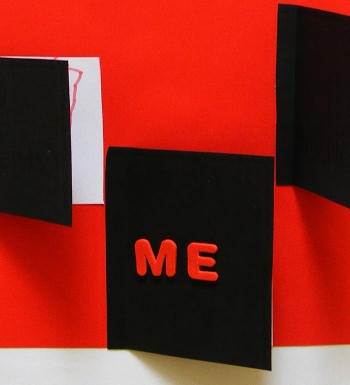 Cut a door and two windows from black paper and a bell from yellow (make these slightly bigger than your picture ones. Fold each so it forms a flap and glue the edges of the flap to the collage.
Write (or use sticky letters) on each flap to say who is inside. Add any other embellishments you like.
Ideas for using our Schoolhouse Collage:
Make it at home to help nervous children get used to the idea of school. If they don't know any other children going, leave some of pictures blank and fill in after their first day/week.
Make it at school to help children get used to the people in the classroom. Use photos and replace the 'friends' with classroom assistants. Make sticky labels with the adults names on. The children can then take these home to introduce their families to their classroom.
Explore Activity Village