Slovakia
Learn some interesting facts about Slovakia with the kids and then scroll down to make use of our flag printables (including bookmarks, colouring page, notebooking pages and printable flags of all sizes) and map worksheets.

Bratislava, capital city of Slovakia
A Little About Slovakia...
Slovakia is small country with a population of 5.5 million in Central Europe, sitting south east of the Czech Republic, reaching eastwards towards Ukraine. Poland lies to the north east and Hungary south along the Danube basin. Slovakia also shares a border with Austria.
This land was previously inhabited by Celts, Romans and Slavs. It was also invaded by Mongols and part of the domain of the Hapsburgs.
Following common cause with the Czechs in the 20th century, Slovakia became independent in 1993.
Northern Slovakia is home to the High Tatras, part of the Carpathian mountains. The tallest peak is called Gerlach, which at 2,655 metres is the highest point in the region. Skiing, snowboarding and hiking are popular pursuits.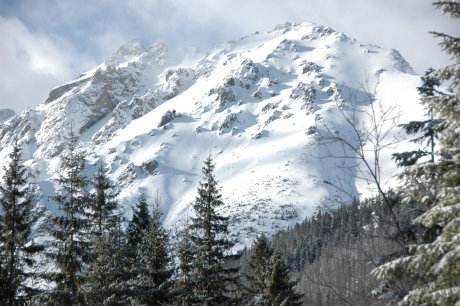 Gerlach, Slovakia in winter
Unesco have recognised six of the many spectacular underground caves including the ice cave at Dubrinska. The ice is 25 metres thick - maintained by freezing temperatures!
The capital Bratislava is small but charming. Sitting on either side of the River Danube, which connects to Vienna and Budapest, the Old Town has tiny streets with grand monuments such as the Primates Palace. Once the capital of the Hungarian Kingdom, Bratislava has attracted many famous residents from Goethe to Beethoven. Mozart played a concert there when he was only 6 years old.
There are 300 castles in Slovakia. Spis Castle, one of Europe's biggest, is a ghostly white ruin on a hilltop and a Unesco World Heritage Site.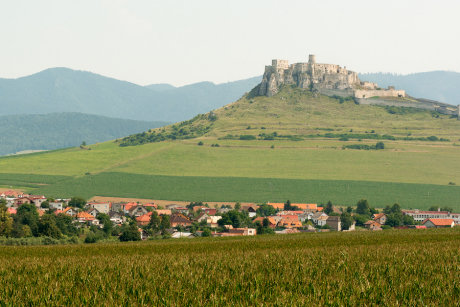 Spis Castle, Slovakia
Kosice, the European Capital of Culture in 2013, was once part of the Hungarian kingdom. It offers visitors a central square full of monuments and modern art inspired by Andy Wharhol, whose parents came from near here.
Slovakian culture is centred on folk traditions, costumes and music. It is home to the 'fujura', a wooden musical instrument used by shepherds which is up to 2 metres long with only three notes.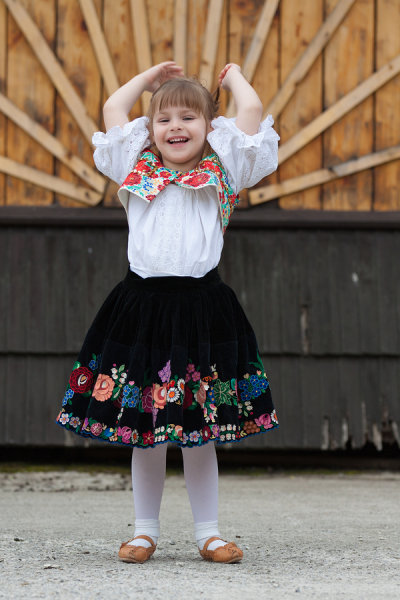 A little girl in traditional costume
Slovakia has a tradition of namedays. Most children get their name from the calendar and are given small presents when on their name day.
There are many thermal springs in Slovakia. At the most famous Piestany , mud containing powerful minerals is used to repair sore muscles.
Slovakia is very photogenic. Film directors have recently used local castles and mountains in films such as Eragon, Dragonheart and the Lost Legion.
In the south, Hungarian is widely spoken. About 10% of the population is of Hungarian descent, many of whom live on the agricultural Danube plain.
Slovakian love ice hockey. In 2002 the men's team won the World Championship.
'Haslucky', a potato dumpling which is similar to gnocchi, is a very popular local food. It is served with cream, cheese and bacon....yum!
Our Slovakia Activities
We have factfinding and location worksheets to help you learn about Slovakia
Print our Slovakia flag printables, including a Slovak flag colouring page, bookmarks, notebooking...
Explore Activity Village