Snake Crafts
Enjoy these snake crafts with your children. Whether you want something for Chinese New Year of the Snake, or for a snake theme or study, we hope you will find something suitable here and fun with these ideas!
More Ideas for Snake Crafts
Make a springy snake from a paper plate (and learn some interesting facts about snakes while you watch the video, too).
NB Children should not browse video sharing sites unsupervised

More Snake Activities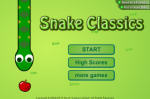 Snake Games
Explore Activity Village