Simply using chalk and coloured card or construction paper, children can draw some really effective snowy pictures. See our examples below!
Chalk is excellent for drawing snowy pictures. Jack drew a snowman on bright blue paper.
Tilly drew a winter scene using white, peach and green chalk on black construction paper.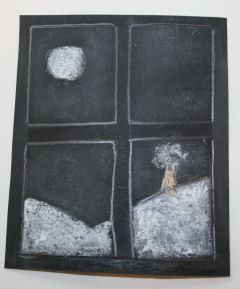 And here Tilly has drawn a view out of the window onto the wintry countryside.
Explore Activity Village