You will need a white sock and a baby sock to make this gorgeous sock snowman - but he is so gorgeous we don't think you will be able to stop at one!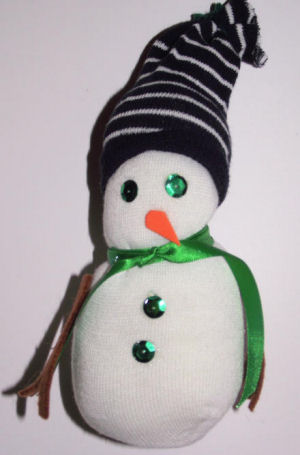 You will need:
A white ankle sock (we used ladies size)
Baby sock
Toy stuffing
Fabric glue
Ribbon
Thread
Brown felt
Scrap of orange craft foam
Sequins/buttons
Scrap card
Instructions:
Cut a small circle of scrap card and pop it in the toe of the ankle sock.
Stuff the sock to the heel.
Tie a knot in the sock and trim off the excess.
The sock should now stand up on the card base.
Tie a length of ribbon around the sock where you want the scarf to be. It will help separate the sock into head and body.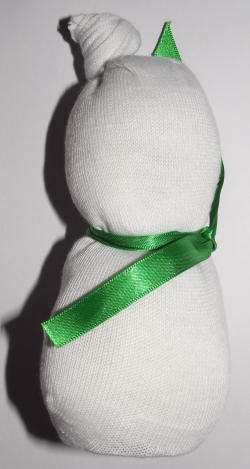 Slip the baby sock onto the head to form the hat. Tie a piece of wool around the end and cut off the "toe" end of the baby sock.
Glue on twig arms (cut from brown felt), a carrot nose (from orange craft foam), eyes and a row of buttons down his front (from sequins or buttons).