You only need six pipecleaners to make this spiral pencil topper - and it is fun to make and fun to write with too! Experiment with different colours and see what you can come up with...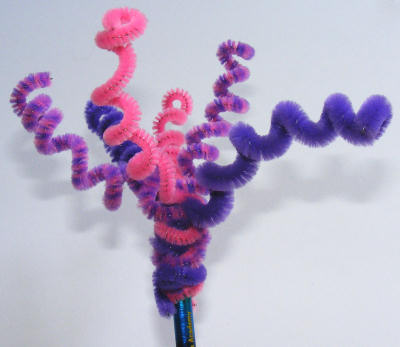 Our pink, purple and blue spiral pencil topper!
You will need:
6 pipecleaners
Instructions:
Twist each of the pipecleaners around a pencil to form a spiral shape.
When all of the pipecleaners have been made into spiral shapes, twist them tightly around the top of a pencil. Spread out the spirals so that they bounce as you write!
Explore Activity Village