Spring Letters
Here are 6 lovely big letters to print out for your spring displays - spelling S-P-R-I-N-G of course!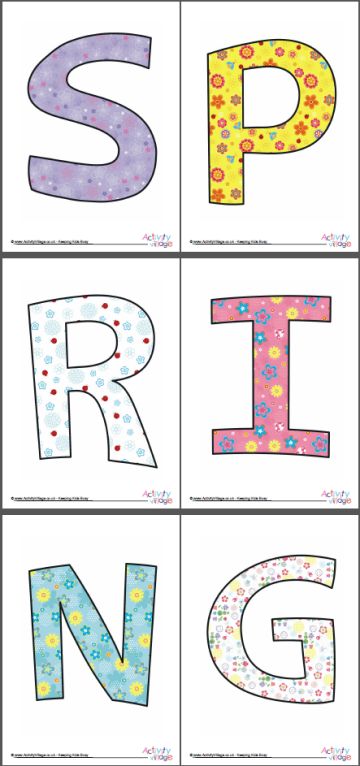 Related Content
These gorgeous chick alphabet cards can be used in so many ways, and tied into your Easter, spring or farmyard topics. Why not hide the cards for a treasure hunt, and send the kids off to find the whole alphabet and put it in order?
Who says learning the time has to be boring? Why not brighten up your lessons with this lovely bunny clock, sure to appeal to the kids! Just print it out, cut it out and assemble with the help of a split pin (brad) and you are set to go...
Featuring the word 'grow', the theme for Thinking Day 2017, and beautifully entwined with flowers, this postcard would make a lovely gift to send between packs. Print on to card, cut along the dark line, fold in half and glue the sides together to make a postcard sure to be treasured.