Use a lovely leaf and some twigs collected when out walking and turn them into a picture of an autumn tree with this fun stamping craft. Scroll down to see what the leaf looks like when it is ready to make the print - such fun!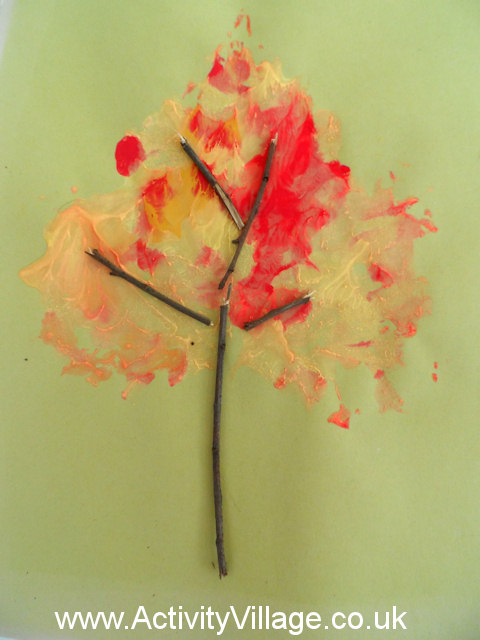 You will need:
A large maple or sycamore leaf
Paint in autumn shades
Twigs
Glue
Paper
Instructions:
Paint the leaf in different colours and shades of paint.

Painting the leaf with different colours of paint
Print on to the paper.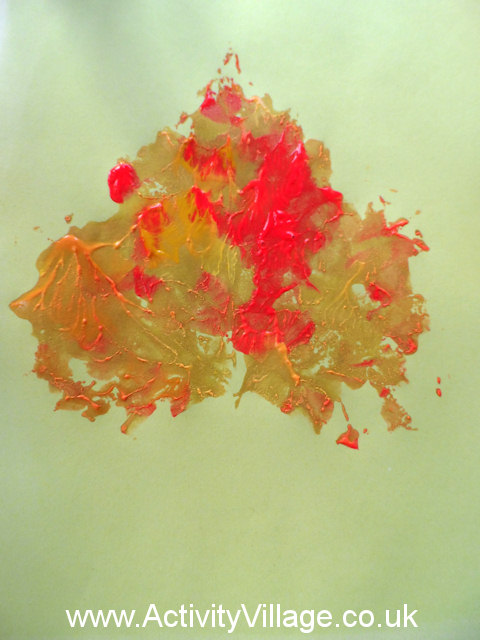 Sam's leaf print
Glue on twigs to form the branches and trunk.
Explore Activity Village