Tajikistan
We've got a colouring flag, more flag printables, map and location worksheets to help the kids learn about the interesting country of Tajikistan.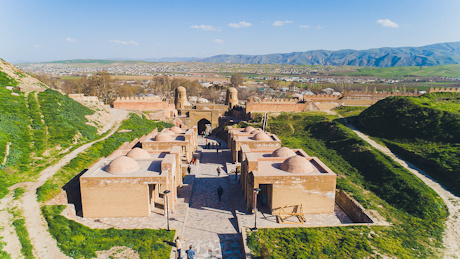 View over the Hisor fortress, Tajikistan
More about Tajikistan coming soon!
---
The Tajikistan Flag
The flag of Tajikistan has three horizontal stripes in red, white and green. There is an emblem of a gold crown with seven stars above it in the centre of the flag. The gold stars symbolise friendship towards other nations and the crown represents the country's sovereignty.The flag was adopted in November 1992, replacing the flag of the Tajik Soviet Socialist Republic of 1953.
---
Our Tajikistan Resources
Explore Activity Village