Tangram Pattern Fish
Can you arrange your tangram pieces to form a fish like this? It's tricky!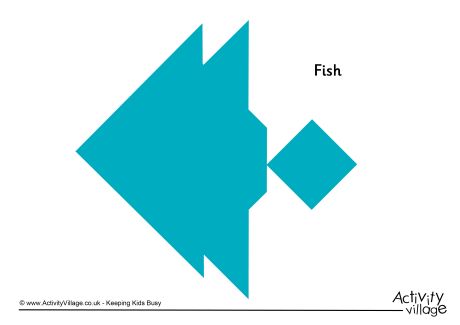 Related Content
Make as many words as possible from the word wheel remembering to use the letter L from the middle of the wheel every time. If you've accessed this word wheel from a certain topic page you might find it easier to guess the nine-letter hidden word!
Here is a fun way for the kids to practise pencil control skills! Copy the fish from the grid on the left to the grid on the right. The fish has some tricky lines to copy on the fins and tail, so a good challenge for older kids!
Here are 5 sea creatures and their corresponding shadows, but we've mixed them all up! Can the children work out the correct shadow for each picture?