This teacher rosette (or medal) is a simple little craft which kids can make for Teacher Appreciation Day - or any time they want to let their teacher know how special they are.
You will need:
A print-out of one of our rosette templates
Tissue or crepe paper
Colouring pens
Glue stick
Badge pin or safety pin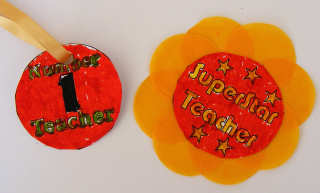 Instructions:
Choose your rosette from our rosette templates, print, colour it in and cut it out.
Using the small circle on the printout as a template cut out 8 circles of tissue paper. Apply glue to the back of the large circle and stick on the tissue paper circles to make a pretty rosette.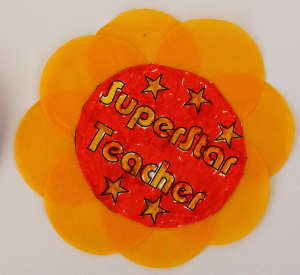 Either glue on a badge back (from craft shops) or tape on a safety pin so your rosette can be worn with pride.
Alternative:
Simply colour in the rosette, use a hole punch to punch a single hole at the top, thread through some ribbon and you have a medal!
Explore Activity Village