The Letter Y
Nearly at the end of the alphabet - but not quite! Here are our printable activities for the letter Y...

Letter Y Printables

Letter Y Colouring Pages
Y is for ... Yak!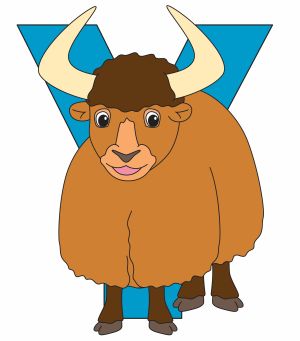 Letter Y Topic Suggestions
Letter Y Craft Ideas
Have you got any old balls of yarn (wool) lying around? Now is the time to grab them and put them to good use!

Wool Crafts
Explore Activity Village