This is a lovely activity and it works well for a single child, a family or a classroom display. Sam wasn't feeling too loving when we did this, so our example lists some of the things he "likes" rather than "loves"!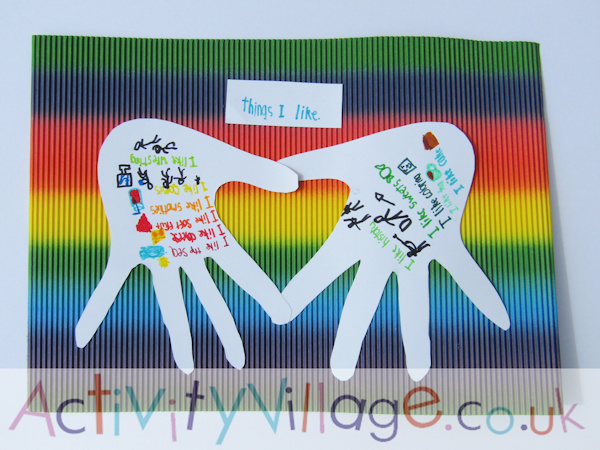 You will need:
White card
Coloured markers
Backing Card
Glue
Instructions:
Draw around your hands on to white card and cut out.
Glue the hands together so the fingers and thumbs make a heart shape.
Use the marker pens to decorate the hands by writing or drawing things that you love on them.
Glue the hands to the backing card and make a label. Alternately put them together with others to make a class display.
Explore Activity Village