This simple felt sewing project produces a thistle brooch that any Scot would be proud to wear!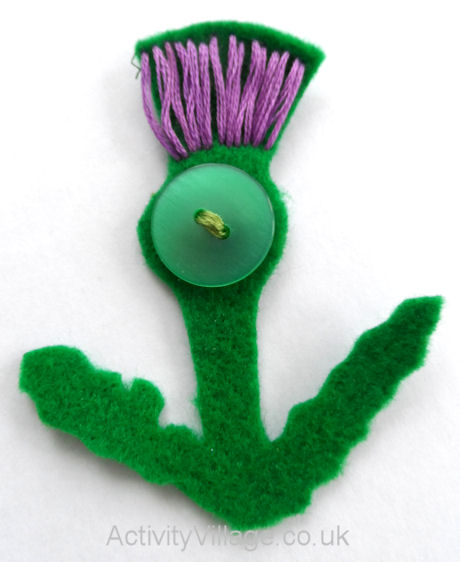 Our finished thistle brooch
You will need:
Purple and green thread
Green felt
Large green button
Badge back or large safety pin
Instructions:
Lay the button on the felt. Sketch around it and, using our picture as a guide, draw a thistle shape. Cut out.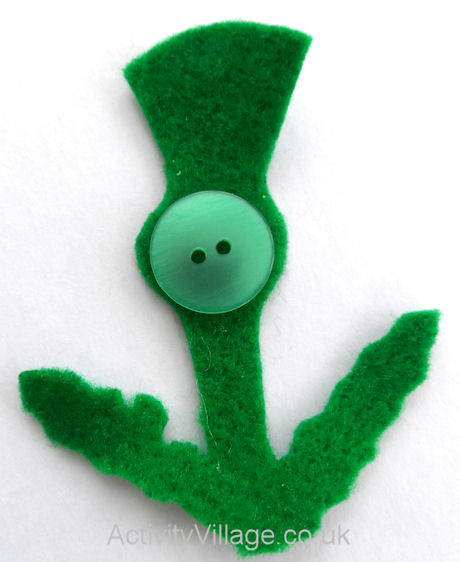 Sew long stitches over the top part of the thistle in purple thread.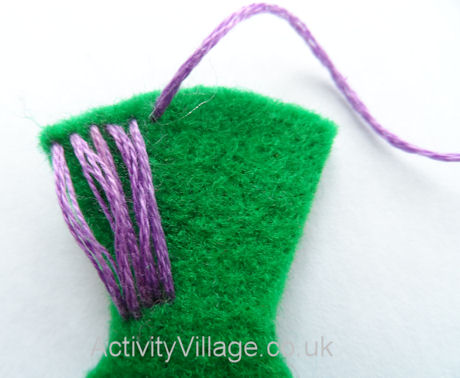 Sew the badge back (or large safety pin) on to the back of the felt, and the button on to the front with green thread.