This Tinsel Christmas Tree is a fun Christmas craft for kids of all ages. Use it to make a Christmas card or just a Christmas picture.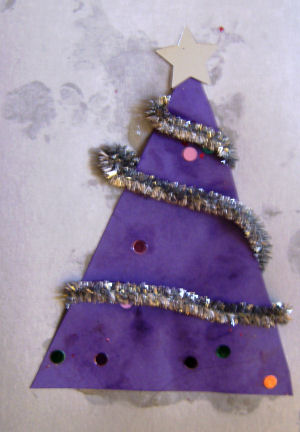 You will need:
A blank pre-folded card or sheet of card
A triangle of coloured card
Sparkly pipe cleaner (chenille stem)
Sequins
PVA (white) glue
Wrap the pipe cleaner around the triangle so it looks like tinsel. Add a few sequins for baubles and a star for the top. Glue the triangle to the front of a blank card. You will need to weight it down while it dries or it won't lie flat.