We've come up with a brand new way to turn toilet rolls into farm animals, and this lovely goat is the first! It's the perfect craft to try with the children for the Year of the Goat.
You will need:
Toilet roll
Brown paint
Cream wool
Cream card
Black marker pen
Wiggle eyes
Instructions:
Squash the cardboard tube a little flatter. Using the photo below as a guide, use first a pencil and then a market pen to draw an outline for one side of the goat.

Marking the outline of a goat on the toilet roll
Cut the goat out, cutting through both sides of the tube - an adult will need to do this for younger children as it is a little tricky. Cut along the bottom of the legs to separate them.

Toilet roll goat cut out and ready for painting
Paint the tube brown.
When the paint is dry fold the head down and open out the body so your goat stands up.
Glue lengths of wool along the back of the goat.
Glue small strips of wool on to the chin, and stick on the wiggle eyes.
Cut two horns from cream card and glue on to the goat's head.
Draw on a nose and mouth.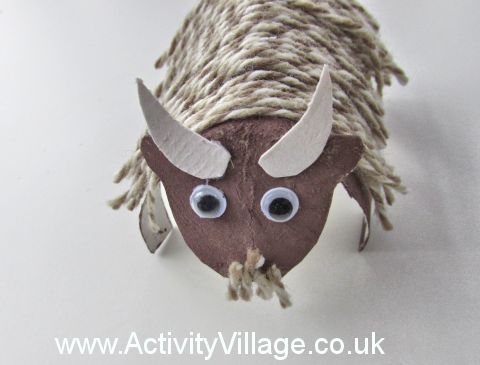 Toilet roll goat - so cute!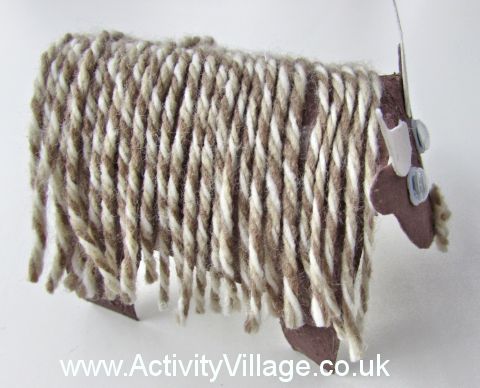 Side view of our toilet roll goat craft
Explore Activity Village