Trees
Trees are the theme of this section of pages at Activity Village! We've got some wonderful tree colouring pages for older kids to accompany their nature study, tree craft ideas for all ages, tree templates and lots more! Explore by clicking on the links below.
Christmas Trees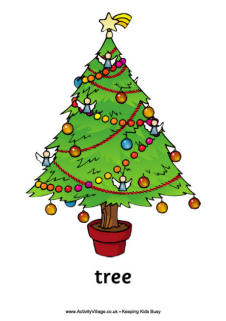 We have a really good collection of colouring pages, printables and crafts for the Christmas tree, which is of course one of every child's favourites!
Christmas Tree Theme
Watch a Video!
NB: Activity Village is not responsible for this video footage. Please remember that children should not browse video sharing sites unsupervised.
Felix shows us how to make a tree with three pieces of green paper:
Nice little animation showing the life cycle of an apple tree
Way Up High in the Apple Tree - song for little ones

You Might Also Enjoy

Flowers