This twirly heart mobile is made from card with some simple cutting techniques. It looks very pretty and effective when hung in a breezy spot!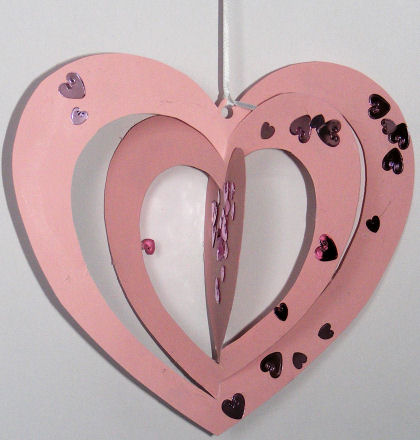 You will need:
Our template
Card
Stickers, sequins, glitter
Glue
Ribbon or thread
Craft knife
Our template (below)
Instructions:
Print our twirly heart mobile template on to card.
Ask an adult to cut out cutting carefully along the inside lines with a craft knife.
Decorate each side with stickers, sequins and glitter. Don't stick over the cuts.
Punch a hole and tie through some ribbon or thread to hang. Gently open up the inside sections. If you hang the mobile up in a breezy place, it should twirl.
Here's another!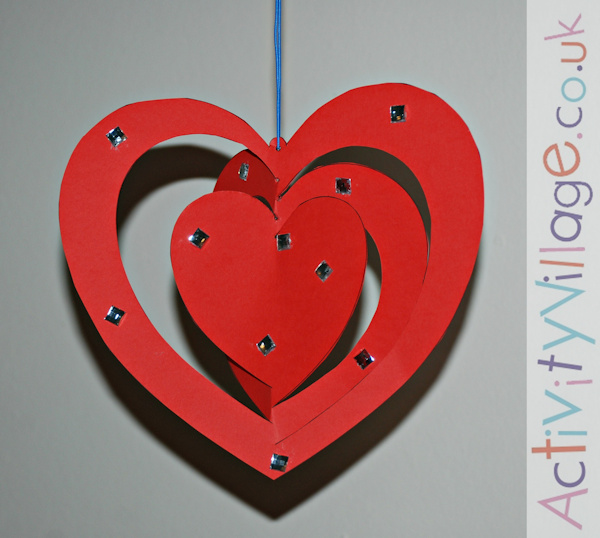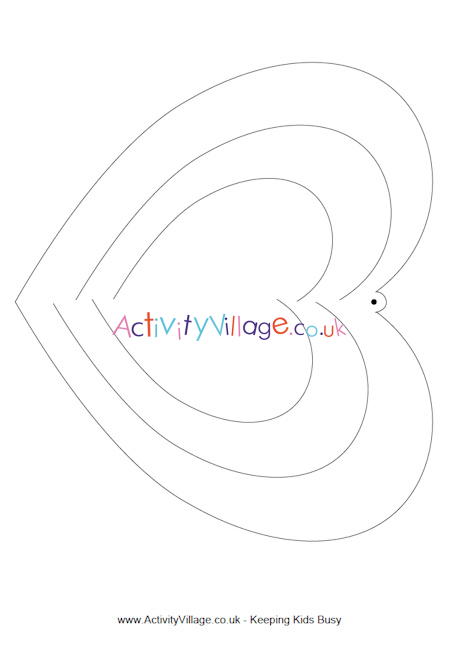 Explore Activity Village