Here's a really special recycling and sewing craft that results in a really special gift. We've themed ours for Valentine's Day but of course you could adapt this in many ways. Obviously much care and supervision is needed as this craft uses bleach.
You will need:
An old vest / strappy top
Bleach
Old paint brush
Sewing machine or needle and thread
Instructions:
Cover your working surface.
Fold the top in half so the straps match up and the seams run down the centre.
Slip a piece of plastic in between the layers of the top to prevent the bleach soaking through. We used a carrier bag.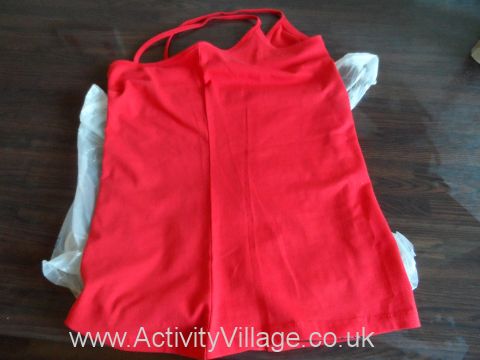 Valentine bag - ready for bleaching
Carefully paint a heart pattern onto the fabric. We painted a second layer of bleach over the first lines.

Here you can see the bag as we started to paint our design with the bleach
Leave to dry.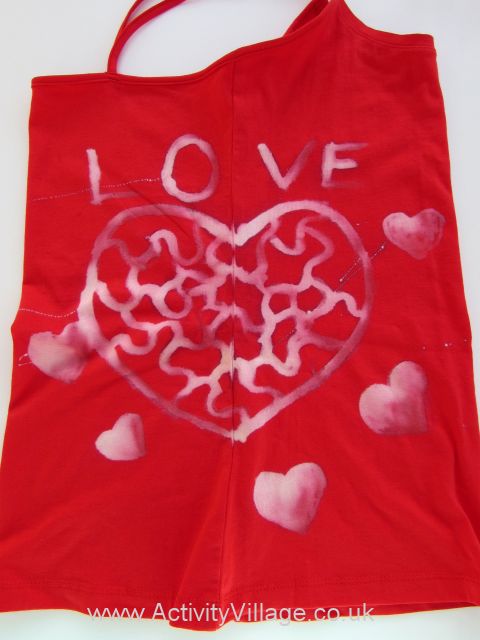 Dry and ready to stitch
Turn the vest inside out and again carefully line up the straps and the seams in the middle.

Valentine bag - inside out and matching seams
Sew a straight line across the bottom.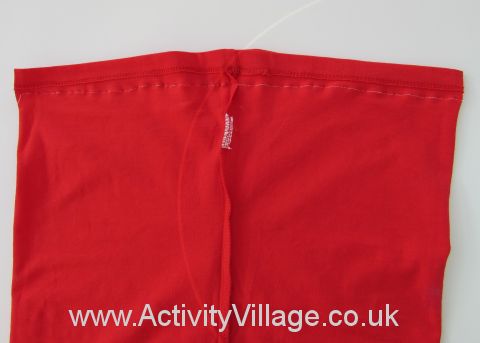 Valentine bag - stitching the bottom
Turn the right way out. The straps of the vest now form the handles of your bag.