Our Valentine Fan is a fun idea for Valentine's Day - and it's quick and easy to make, too!
You will need:
Card
Decorative bits and pieces (stickers, pens etc)
Craft stick
Glue
Instructions:
Cut a large heart from the card. Decorate however you like. Glue a craft stick to the back. Done!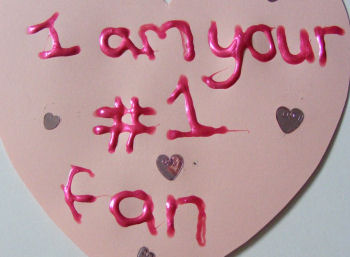 Explore Activity Village