Dress up your Valentine's Day with these fun Valentine drinking straws!
You will need:
A drinking straw
Craft foam
Decorative bits and pieces
Glue
Paper rose
Instructions:
Cut a heart from foam (or use a pre-cut one). Decorate the heart with stickers, gems and other bits and pieces.
Twist the rose around the straw. Cover the wire by sticking on the decorated heart with a small dab of glue or double sided tape.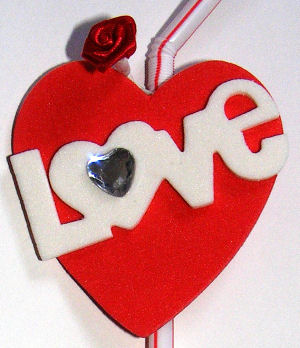 Explore Activity Village