Vietnam
It's easy to learn about different countries like Vietnam with our fun fact format. We've got a flag colouring page, flag printables, map and location worksheets too.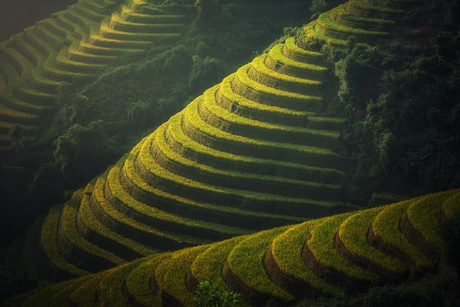 Terraces of rice fields in rural Vietnam
Fun facts about Vietnam coming soon!
---
About the Vietnamese Flag
The Vietnamese Flag is simple yet striking and features a red background with a bright yellow five-point star. The red colour represents the goals of social revolution behind the national uprising, and the yellow star symbolises the five main classes in Vietnamese society (farmers, intellectuals, workers, military personnel and business people.
---
Our Vietnam Resources
Explore Activity Village