Westminster Abbey Colouring Page 2
Here's a simple version of the magnificent gothic Westminster Abbey for younger children to colour.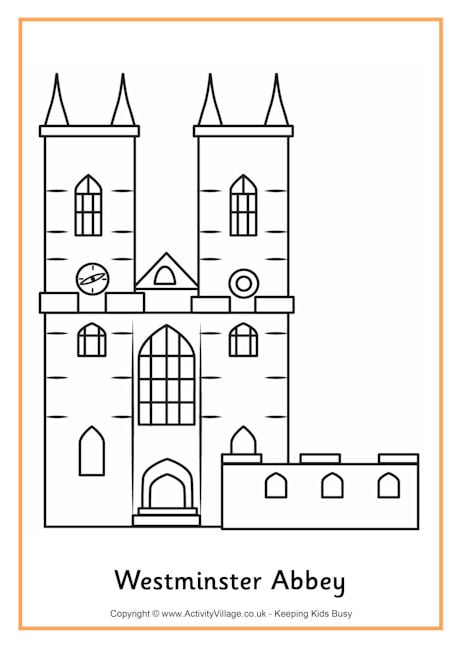 Related Content
Westminster Abbey was watched worldwide in 2011 as the venue for William and Kate's wedding, but it has also been a popular sight for visitors to London, just opposite the Houses of Parliament. Our sight-seeing children are paying it a visit in this Westminster Abbey colouring page!
Many a child - and tourist - have tried to distract the Queen's Guard while on duty, and failed. And many have been amazed and impressed at their discipline and dedication. Here's a lovely colouring page of a proud Queen's Guard standing at attention for the kids to colour in.
Since 1066 Westminster Abbey has been the coronation venue of English and British monarchs. We have black and white and colour versions of our Westminister Abbey writing page for children to record their research into this historic site.