Get your slumber party off to a good start with this funny name swapping game.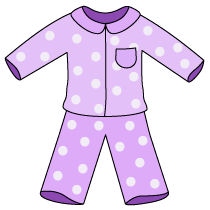 Age: 6+
Preparation:
A name badge for each child, on which you have written some ridiculous names.
A hat or bag
Play:
Put all the badges into the hat without anybody seeing them. The children shut their eyes and pull out a bag, which they wear proudly for the rest of the party. Everyone has to remember to address them by their new name!
Hints:
Here are some names that my children have come up with (I'm sure that your kids can come up with some even sillier ones!)
Pippy Party Pooper
Harriet Snotty-Snottsville Merryweather
Charlie Shiver-My-Timbers Shinkleshankle
Explore Activity Village