Gather some scraps of wool / yarn to make this pretty, textural autumn leaf. Do it in a group and you could end up with enough to make a lovely wreath or tree display. We've used autumn colours but you could do this with different shades of green and yellow too.
You will need:
Wool / yarn in autumnal colours
Card
PVA glue
Instructions:
Print one of our large leaf templates on to the card.
Glue a length of wool around the edge of the leaf to create an outline.
Fill in the inside of the leaf by gluing on more wool. I've gone for a pattern and ordered approach but I think a bit of a more haphazard random approach would look good too.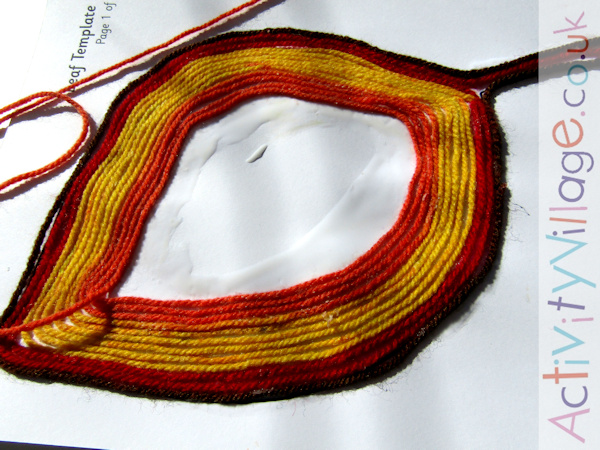 Wool collage leaf - adding more wool inside the template
When the glue is dry cut out the leaf.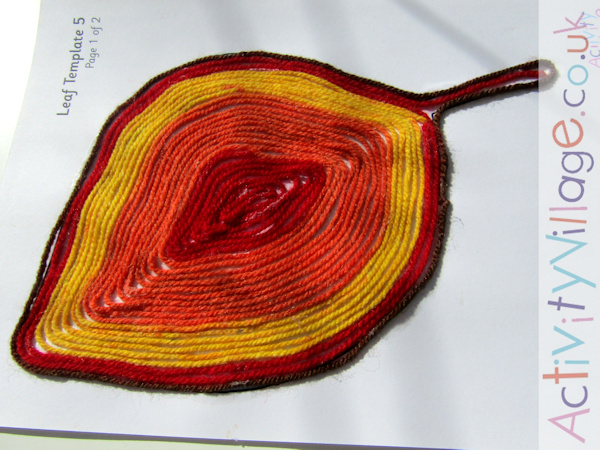 Wool collage leaf - leave to dry before cutting out
Explore Activity Village