World Cup for Kids
The next FIFA World Cup runs from 21st November to 18th December in Qatar. As always, Activity Village will be providing a huge range of printable fun to help you enjoy it even more with the kids! We will have all sorts of interesting worksheets (including our very popular kit worksheeets), printables, colouring pages and puzzle, including flag printables and colouring pages for all the countries taking part in the World Cup.
World Cup 2022
The 22nd edition of the FIFA World Cup, held in 2022, will be the first World Cup ever to be held in the Arab world and the first in a Muslim-majority country. The timing of the World Cup has been moved from its usually April-May-June to November-December because of the heat in Qatar, and the matches will be condensed into a shorter time frame too.
The World Cup in Qatar will be the last tournament to involve 32 teams. World Cup 2026 will have 48 teams competing!
The reigning World Cup champions are France. Who will win the World Cup 2022?
This Year's Host - Qatar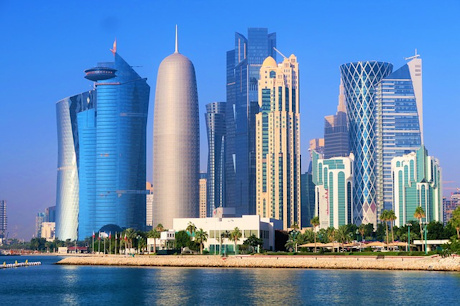 Qatar is the country lucky enough to play host this time round! Find out a little about Qatar, and enjoy our colouring pages, printables, worksheets, crafts, fun facts and printable flags and maps.
Qatar
While We Wait ...

Why not explore our general football activities? We've got lots here - including crafts, printables, puzzles, games and worksheets.
Soccer
World Cup 2026
FIFA World Cup 2026, the 23rd World Cup, is a tournament with a difference! For the first time there will be 48 teams taking part, rather than the 32 of previous tournaments. And World Cup 2026 will be will be hosted by three nations - the United States, Canada and Mexico! 60 matches, including the quarterfinals, semi-finals, and the final, will be hosted by the United States, while Canada and Mexico will each host 10 matches.
---
More Sports Fun...

Sports Themes