Year of the Monkey
On 8th February 2016 we welcomed in a new Chinese New Year - the Year of the Monkey!
"This Monkey year, I give you five monkeys:
the ingenuity of the macaque,
the health and happiness of the monkey,
the leisure and wealth of monkey-kind,
the lightheartedness of apes and monkeys,
and intelligence and wit surpassing the Monkey King."
​A traditional greeting for the Year of the Monkey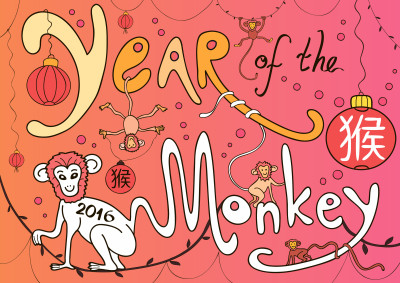 Find out about the Year of the Monkey and enjoy our fun new monkey activities - many of them NEW!
Year of the Monkey Dates
Was someone you know born in the Year of the Monkey? Find out by looking at the dates below...
6th February 1932 - 25th January 1933
25th January 1944 - 12th February 1945
12th February 1956 - 30th January 1957
30th January 1968 - 16th February 1969
16th February 1980 - 4th February 1981
4th February 1992 - 22nd January 1993
22nd January 2004 - 8th February 2005
Next Year of the Monkey
8th February 2016 - 27th January 2017
Monkey Characteristics
Everyone knows the monkey has brains and is a little on the cheeky side! They are also enthusiastic and cheerful, quick-witted and creative. They are prepared to help others and will always find a clever way around a problem. Monkeys love to learn, too.
More Monkey Fun

All new, original monkey crafts to enjoy with the kids!
Monkey Crafts
Monkeys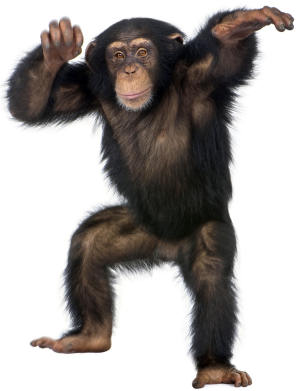 More monkey activities at Activity Village, including colouring pages and fun printables...
Monkeys
Explore Activity Village