Year of the Rooster
Are you or your child a typical rooster? Perhaps you have a class full of early-rising roosters to deal with! Find out what to expect and enjoy our printables...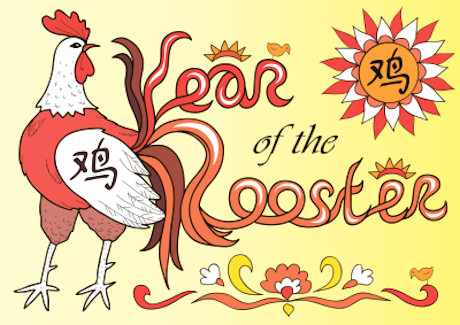 Year of the Rooster Dates
26th January 1933 - 13th February 1934
13th February 1945 - 2nd January 1946
31st January 1957 - 17th February 1958
17th February 1969 - 5th February 1970
5th February 1981 - 24th January 1982
23rd January 1993 - 9th February 1994
9th February 2005 - 28th January 2006
28th January 2017 - 15th February 2018
Next Year of the Rooster
13th February 2029 - 2nd February 2030
Rooster Characteristics
Roosters are hard-working, talented and capable, but that doesn't mean they don't have a sense of adventure! You will often find roosters travelling the world to seek new experiences, and they will be the ones who get up early to greet the sun, too. Roosters are quite self-sufficient and self-confident and are likely to start trends; they certainly don't need to rely on others for their opinions and are happy to stick their neck out if necessary. They like to dress up!
Our Year of the Rooster Resources
More Rooster Fun

We've got many more rooster printables and some fun colouring pages, too...
Roosters
Explore Activity Village