Yemen
Learn a little about Yemen (officially known as the Republic of Yemen) and enjoy our resources and flag printables with the kids!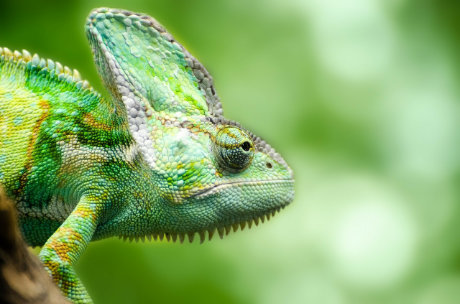 The Yemen (or veiled) chameleon, native to the Arabian Peninsula
Learn About Yemen
A Little Geography
Yemen forms part of the Arabian Peninsular and borders Saudi Arabia to the north and Oman to the east. It also borders the Red Sea to the west, the Gulf of Aden and the Guardafui Channel to the south, and the Arabian Sea to the east.
The coastline of Yemen stretches for about 2,000 kilometres, and Yemen's territory includes more than 200 islands. The largest island is Socotra.
The population of Yemen is around 23,822,783. The official language is Arabic.
Jabal an nabi shu'ayb is the highest mountain in Yemen and the Arabian Peninsular.
A Little History
The first civilisation in Yemen dates back 3000 years to t

he Minaean and Sabaean kingdoms when Yemen society centred around trade.

The Romans invaded Yemen in the 6th century, followed by the Persians and Ethiopians in the 6th century.
Yemen converted to Islam in 628 CE and was ruled by different Islamic leaders for many years.
The Ottoman Empire controlled Yemen from 1538 to 1918, but then the country became divided into North and South Yemen. In 1918, North Yemen became independent of the Ottoman Empire until a military overthrow took place in 1962, and then became the Yemen Arab Republic (YAR). South Yemen was colonized by Britain in 1839 and in 1937 it became known as the Aden Protectorate.
In the 1960s the Nationalist Liberation Front fought Britain's rule. The People's Republic of Southern Yemen was established on November 30, 1967.
South Yemen became a communist state in 1970, and many thousands of people fled from the South to the North, and the countries battled with each other for many years. Finally the two nations unified in 1990 and became the Republic of Yemen.
And Some Interesting Facts
It is the 49th largest country in the world by area
Sana'a is the capital and one of the highest capital cities in the world at an elevation of 2,300 metres (7,500 ft).
Yemen has 4 UNESCO world heritage sites.
The national dish is Saltah, a brown meat stew served mainly for lunch.
---
About the Yemen Flag
The Flag of Yemen was adopted on May 22, 1990, the day that North Yemen and South Yemen were unified, and is a tricolour of red, white and black horizontal stripes.
---
Our Yemen Resources
Explore Activity Village