Make your own gilded and jewelled treasures with your kids with our Faberge eggs craft! Start by doing a Google Image search for "Faberge eggs" and then let your imaginations run riot...
You will need:
A blown or polystyrene egg
Acrylic paint
Sticky gems, glitter glue, sequins etc
Instructions:
Paint your egg and leave to dry. Decorate with gems, glitter glue, sequins or any combination of the above. Older children can create very intricate patterns, younger kids can just have some fun sticking!
Of course, you can punch a hole in the top of the egg and glue in a ribbon or gold cord to hang it up if you like.
More examples below: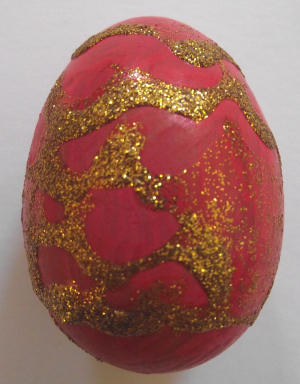 Explore Activity Village