Welcome to Activity Village!
Parents, grandparents, teachers and carers - thank you for visiting! We have thousands of colouring pages, kids crafts, educational resources, puzzles, printables of all sorts, worksheets, sudoku for kids and lots more fun activities for kids! Please stay a while and explore... we love to help you keep kids busy!
Activity Village offers teachers, parents and children from all over the world well over 25,000 pages of children's activities - and over 24,000 printable activities for Members only. Simply look around, enjoy, and print! We cover many popular children's topics, the main holidays of the year and the seasons too, and we update the site with new activities nearly every day!
What's New?
There is always something new to discover at Activity Village! You can find our most recent additions to the website below...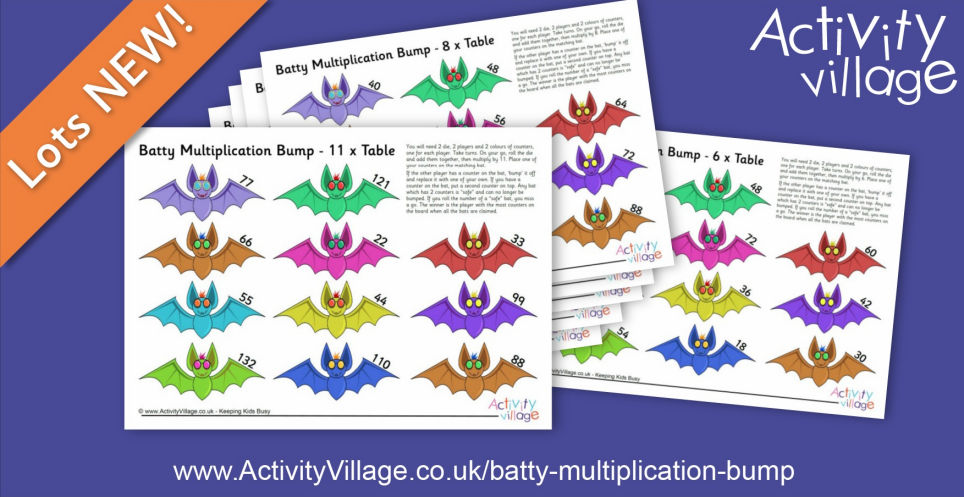 Learning times tables can be a chore - so liven it up by printing out our Batty Multiplication Bump boards for tables 2 to 12 and grabbing dice and counters. Kids can play in pairs, or you can play with your child at home.