Alphabet Printables
There are so many fun ways to reinforce your child's learning of the alphabet and letters, upper and lower case, and give them some real pride in their achievement. We have produced a collection of printables and worksheets which you can explore below, and provided some inspiration for using them. We are sure that you can come up with many more ideas which are appropriate for your child.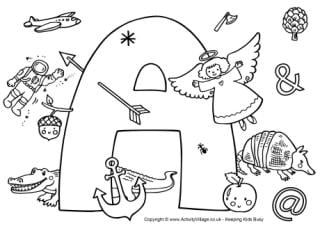 Don't forget to explore our Alphabet Colouring Pages for lots more alphabet fun.

We also have all sorts of Handwriting Worksheets featuring the alphabet in different forms.

Or you can pull everything together by exploring our Letter of the Week pages!
Our Alphabet Printables
Explore Activity Village