We design our jigsaws to be adaptable - and these lovely new winter jigsaws are no exception! First, you can choose between a ready-to-go or a colouring version. Then, choose between a spelling jigsaw or a counting jigsaw.
If you have older children, don't despair! Simply cut off the yellow band at the bottom of the jigsaw and now you have a much more tricky "strip" jigsaw for the kids to put back together. And if that's not hard enough, cut those strips randomly horizontally too - perhaps into 2 or 3 pieces. Now you have a very challenging jigsaw!
Of course this means that you can start with a simple jigsaw for younger children and then bring it out again and again, making it harder every time!
Find our new Winter Jigsaws here.
Or explore all our Jigsaws.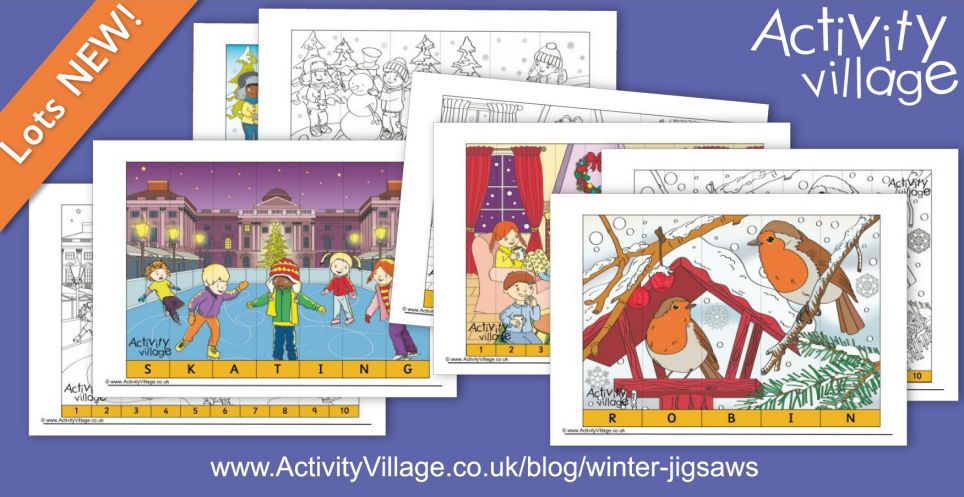 Wednesday, 29th November 2017