Jigsaws
We love these little jigsaws, which are quick to print, easy to store, and very portable - perfect for taking on trips or any time you need an activity which will take a moment or two. Perhaps older children could make them for younger siblings? We have many different levels of difficulty so you can choose what is appropriate for your child.
Why Jigsaws for Kids?
Jigsaws are wonderful for developing logical and spatial ability
Jigsaws encourage sorting, matching and problem solving skills in children
Jigsaw content can be educational
And of course, jigsaws are just good fun!
Holiday Jigsaws
Celebrate the holidays with our fun jigsaw collections - perfect for a quick classroom activity or to keep the kids busy at home.
Jigsaws by Topic
Over 100 flag jigsaws, fun jigsaws of all your child's favourite animals and birds, pretty flowers and more!
Jigsaws for Learning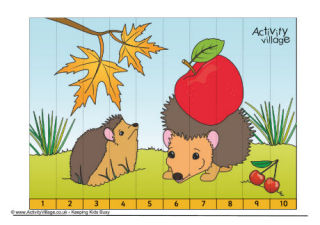 Jigsaws by Season
Spring Jigsaws - Coming Soon
Summer Jigsaws - NEW!
Autumn Jigsaws - Coming Soon
Browse All Our Printable Jigsaws
Explore Activity Village