India Flag Printables
We've got Indian flag printables for your classroom projects or to decorate your home, perfect for when learning about India or perhaps supporting an Indian team in a sporting event!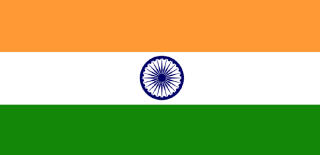 The national flag of India has three horizontal stripes; the top is India Saffron representing courage, the bottom is India green representing prosperity and the white in the middle represents truth and peace. There is a navy blue wheel in the centre which has 24 spokes, the Ashoka Chakra, a Buddhist symbol representing Dharma, or righteousness. The flags should be made of a special Indian silk called 'kahdi' made popular by Mahatma Ghandi.
Explore Activity Village