Characters, Books and Films
Children all over the world love the characters created by Dr Seuss, Roald Dahl, JK Rowling, CS Lewis, JM Barrie and many other wonderful authors. Some of the characters are now known as much by the films made of the books as by the original books themselves, and of course other children's favourites exist only in the movies and on television.
We've tried to bring the Activity Village touch to some of your children's favourite characters, producing colouring pages, printables and puzzles and suggesting crafts to accompany reading or watching your favourites.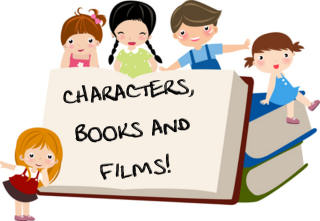 Favourite Character Fun...
Explore Activity Village