Grandparents' Day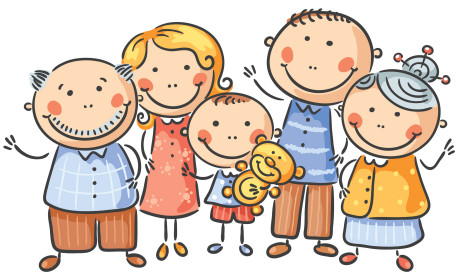 Grandparents' Day will next be celebrated on 10th September 2017 in the US and 1st October 2017 in the UK.
"Nobody can do for little children what grandparents do. Grandparents sort of sprinkle stardust over the lives of little children."
Alex Haley
Grandparents are important to children in so many ways. They have patience and time when parents are often busy. They have stories to tell and interesting games to play. They are also good for treats and spoiling, which we all need from time to time!
In American, National Grandparents Day was proclaimed in 1978 by President Jimmy Carter at the instigation of a housewife from West Virginia, Marian McQuade.
You can read the proclamation here
In the UK, some people are now beginning to celebrate Grandparent's Day too!
According to the National Grandparents Day website, the aim of National Grandparents Day is:
To honour grandparents
To give grandparents an opportunity to show love for their children's children
To help children become aware of the strength, information and guidance older people can offer.
"Age is a matter of feeling, not of years"
GW Curtis
Grandmas and Grandpas are everything nice.
Like presents and candy and raspberry ice.
And chocolate fudge sundaes, with cherries on top.
And popcorn and peanuts and grape soda pop.
In winter or summer, in rain or in sun,
Grandmas and Grandpas are wonderful fun!
"Grandparents are meant for kisses and hugs,
For watching rainbows and catching bugs,
For baking all of your favourite things,
For books to read and songs to sing."
Author unknown
If you're 5 years old, a year is a fifth of your whole life, which is why it seems to go on and on for an eternity. But if you're 45, a year is a 45th of your life, which is why it passes like winter's day in the Arctic. When you're 45, time passes quite literally nine times faster than when you're 5. When you're 75, time is hurtling by at such a rate that driving your small car is like plunging through a tear in the space-time continuum. The throttle pedal is a hyperspace button. This is why old people drive so slowly, because 12mph to a pensioner is like 2,000mph to a teenager. When you sit behind them at a roundabout wondering why on earth they won't pull out, it's because the approaching lorry that to you is moving at 14mph is coming at them like the Starship Enterprise at Warp Speed!"
Author unknown
" A grandmother is a lady who has no children of her own, so she likes other people's little girls and boys. A grandfather is a man grandmother. He goes for walks with the boys and they talk about fishing and tractors. Grandmothers don't have to do anything but be there. They are old, so they shouldn't play hard or run. they should never say "Hurry up". Usually they are fat, but not too fat to tie children's shoes. They wear glasses and funny underwear, and they can take their teeth and gums off. They don't have to be smart, only answer questions like why dogs hate cats and why God isn't married. They don't talk baby-talk like visitors. When they read to us, they don't skip bits, or mind if it is the same story over again. Everybody should have one, especially if you don't have television, because grandmothers are the only grown-ups who have time."
By an 8 year old
Explore Activity Village