Children love to decorate the house for Halloween, and here is a simple way for them to make their own Halloween decorations.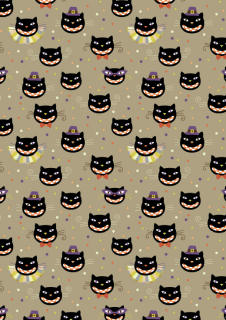 Gather together a selection of coloured paper or card, and for variety you could print out some of our Halloween Scrapbook Paper too. Find some string, wool (yarn) or ribbon, paper clips or a stapler to join your shapes together, and then choose what shapes you would like to include in your banner.

Use our Halloween templates for inspiration. We have a pumpkin shape which works well, especially if the children draw in their own faces and you get a series of pumpkins with different expressions! Add in a star or intersperse with ghosts cut out of white card (or even scraps of bubble wrap), cats and bats cut from black card, and maybe a haunted house or two!
Your banner can be assembled randomly or you can follow a strict pattern. When you have enough shapes ready, simply attach them together with paper clips or a stapler (for the strongest banner), or string them together by punching holes at each side and joining with string, wool or ribbon. Hang and enjoy!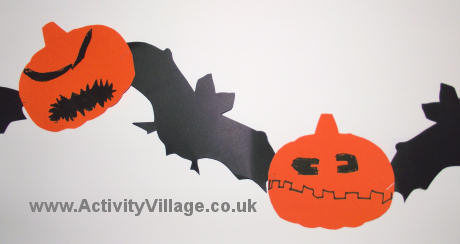 Explore Activity Village