Reaching Out
Sometimes just reaching out to someone who is lonely or in need of help can make all the difference in the world. We can encourage children to look out for people who might need a little extra help or encouragement, a friendly word, a timely postcard or a helping hand.
At times the best way to reach out might be to send a postcard, card or note, just to let the other person know that you are thinking of them. Writing to reach out might be most appropriate when sad things happen: perhaps a marriage breaks up, there is a death in a friend's family or a pet dies, or a child's friend might move away. You will find some lovely printables to help below.
Perhaps you can point out ways that children can reach out on a day to day basis, too. Here are some ideas to brainstorm with the kids.
Is someone eating lunch on their own?
Is someone sitting alone in the playground?
Does someone look sad?
Can you offer a helping hand?
Do you know someone who might like to hear from you? Would a phone call, postcard, card or letter be appreciated?
Isn't it exciting when the postman brings a letter addressed to you? Could you brighten someone else's day by reaching out with a card or letter?
Reaching Out Printables
When Someone Is Ill...

Get Well Soon
Also Perfect for Reaching Out ...
We've got all the days to choose from in these cheerful designs!

Days of the Week Greetings Cards

Days of the Week Postcards
You Could Also Explore ...
... our huge collection of writing paper for kids!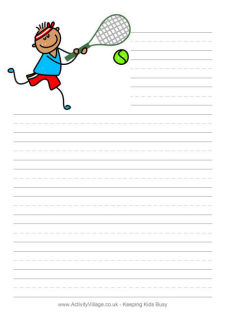 Writing Paper
... our printable thank you notes!

Thank You Notes
... our printable postcards!

Postcards
... our printable greetings cards!

Greetings Cards
Explore Activity Village