Here's an original way to turn a toilet roll into a wombat! It can be a little fiddly so an adult will need to help younger children, but I'm sure you'll agree that the result is worth it.
You will need:
Toilet roll
Brown paint
Black marker pen
(Wiggle eyes)
Instructions:
Paint the the tube brown and leave to dry.
Squash the cardboard tube flat.
Cut carefully all along the bottom edge.
Using our picture as a guide cut out a wombat shape from the tube.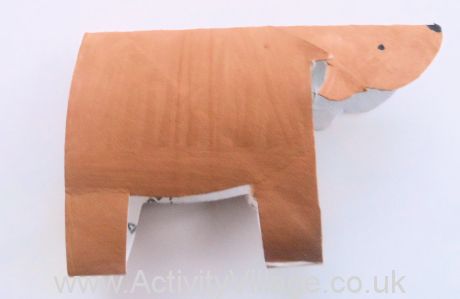 Fold the head down and open out the body so your wombat stands up.
Stick on the wiggle eyes or make dots for eyes like we have done.
Draw on a nose.

Our finished wombat