Marbling is always an intriguing activity for kids and the results can be truly spectacular, especially when displayed in the window like our marbled autumn leaf suncatcher! You might want to remind younger children that less is more when it comes to mixing the colours!
You will need:
Wool/yarn in an autumnal colour
Clear acetate
PVA glue
Gel food colouring in red, orange, yellow and green
Cocktail stick or similar
Instructions:
Lay a sheet of clear acetate over the leaf templates.
Paint around the edge of the leaves with glue and stick on a length of wool, tracing the outline of the leaf.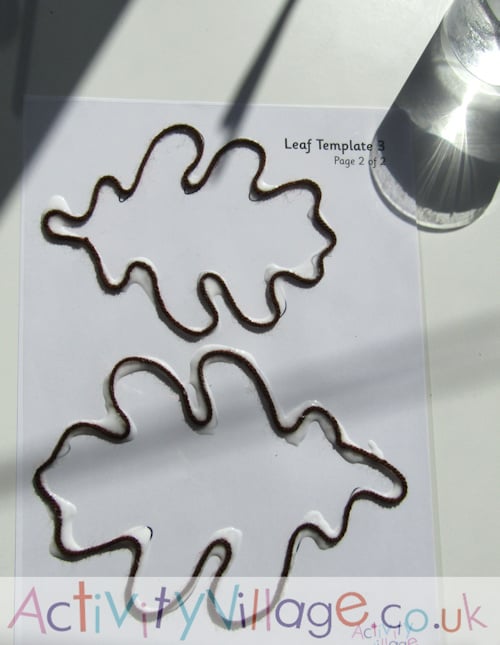 Outlining the leaves with wool
When the glue is dry, fill in the middle of the leaves with a thick layer of glue.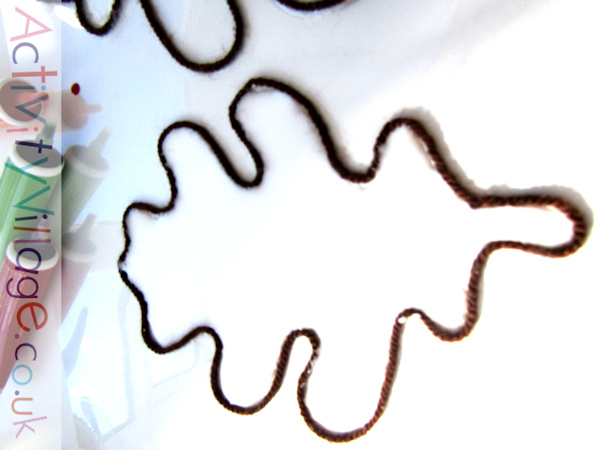 Flood filling the leaf with PVA glue
Squeeze drops of gel food colouring on to the glue.

Adding drops of food colouring
Mix gently with a cocktail stick.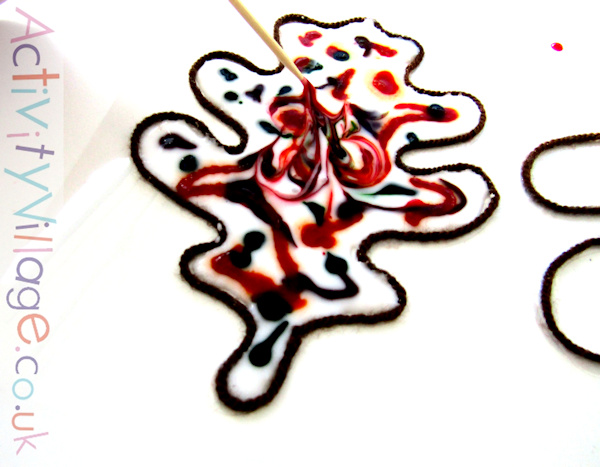 Mixing the food colouring
Leave to dry for at least 24 hours before cutting out.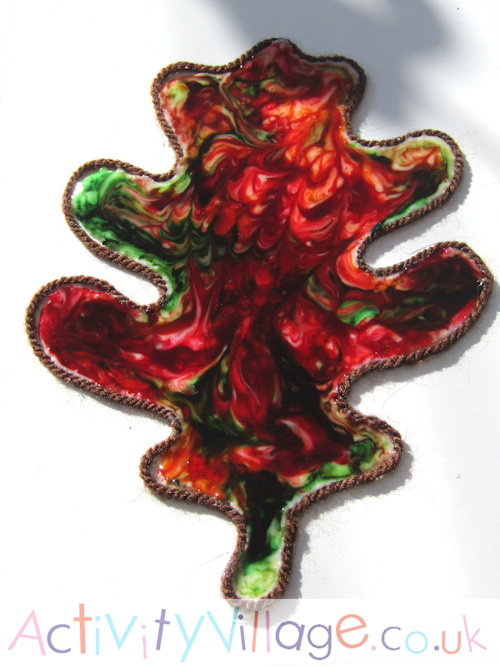 Waiting patiently for the leaf to dry!
Cut out and stick up in a window to see all the colours shine!
Explore Activity Village