Peace Day
International Day of Peace, or Peace Day, is held on 21st September every year. In 2001 the countries of the United Nations adopted the day and declared it a day of global ceasefire and non-violence, and over the years since then it has become more widely known and we have had an increasing number of requests for activities that can be used to mark it with the kids.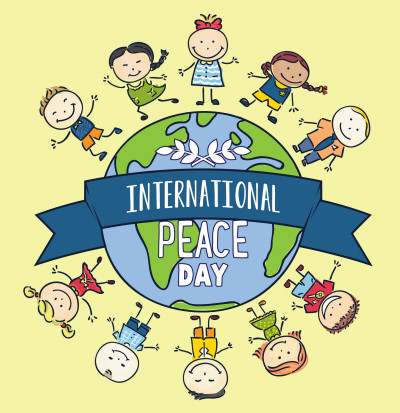 Below you will find a number of ideas and printables for a range of ages. Representing international symbols of peace, we have included the dove, the crane and the "hippy" peace symbol from the late 60s.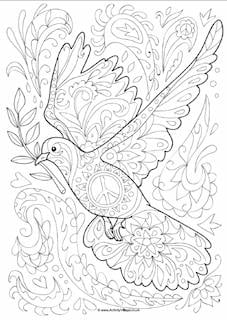 In addition to the dove resources you see below, we also have a complete dove topic to explore:
Doves
The Peace Bell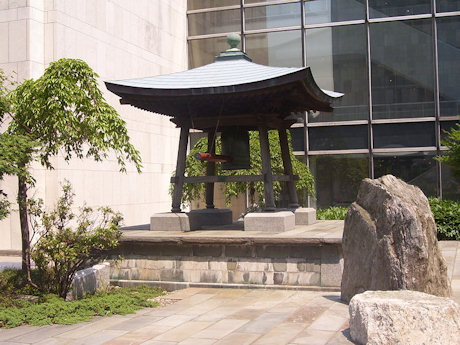 Peace Bell at the United Nations, New York City. Image by Dragonbite
Outside the United Nations headquarters in New York sits the Peace Bell, protected by a Japanese pagoda. It is rung mid-morning on 21st September, followed by a few moments of silence in which to think about world peace. The bell was given to the United Nations by Japan in 1954 and is cast from coins donated by the delegates attending the 1951 conference of the United Nations, collected for the bell by children. The inscription on the side of the bell is in Japanese characters and reads "Long live absolute world peace".
More Topics for Children

People Who Help Us