School
School plays a huge part in the lives of our children - and our lives too! Whether you are preparing your child for their first day of school and want some gentle activities that will encourage them and get them excited, or you are a teacher looking for some fun ways to welcome your children back to school for a new term or year, we've tried to provide a range of activities in our school theme that will prove useful. Explore our growing collection of fun school colouring pages, crafts, printables and "back to school" resources below!
...and Back to School!
The new school year is always an exciting time but it can also be scary and intimidating for a young child. You can make a real difference to how your children feel about it and how quickly they settle in, by introducing some of our school themed activities in the days running up to the beginning of term, talking about what to expect, involving them in buying supplies and sorting through what they will need, and adapting your routines, bed-times and meal times so that they will be ready for the first day at school.
Useful Collections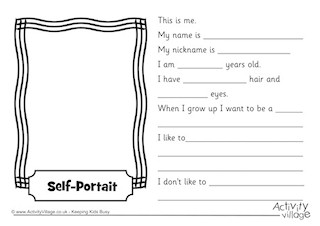 All About Me

Ice Breaker Games
Our School and Back to School Resources