These blossom tree collage pictures are so pretty to display for Spring, Chinese New Year or perhaps a Japan theme. And they are quick and easy to make, too!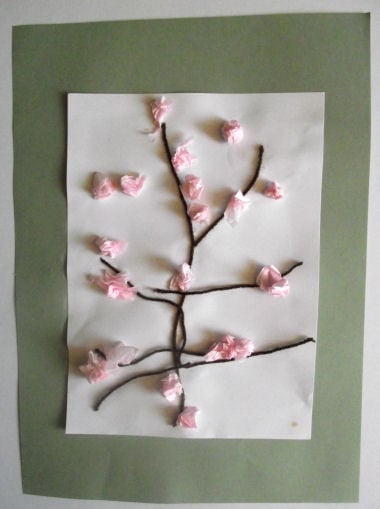 You will need:
Paper
Brown wool
Pink tissue paper
Glue
Instructions:
Rip up small pieces of tissue paper and scrunch into balls.
Paint a tree shape in glue on the paper.
Stick on pieces of wool to make the trunk and branches.
Stick on the tissue paper balls as blossom.