Franklin Pierce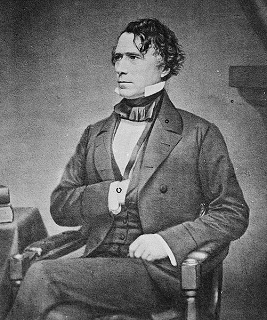 Franklin Pierce (1804-1869) was the 14th President of the United States, serving from 1853 to 1857.
Pierce was a charming and handsome man but is not thought of as a successful President. His time in office was overshadowed byarguments over slavery and attempts to take control of Cuba from Spain.
Print and fold our Franklin Pierce booklet then fill with some facts. You can find our booklet folding instructions here.
This portrait of Franklin Pierce is shaded in black and white, but the kids can use their coloured pens or crayons to add some colour.
We've got two notebooking pages for Franklin Pierce to choose from below. Useful if you're studying US presidents!
Explore Activity Village