This lovely craft idea allows you to take items from the recycling bin and turn them into something the kids will be proud to put on display! It's a lovely summer craft, and perfect to accompany the story of Little Red Riding Hood too.
You will need:
Plastic basket (from fruit)
Packing paper / paper bags
Strip of cardboard
Glue
Tissue paper circles
Thin garden wire (or pipe cleaners / chenille stems)
Instructions:
Rip the packing paper into small pieces and glue to the outside of the plastic basket. Be generous with the glue and make sure all edges are stuck down. Leave to dry.
Cut a strip of cardboard and glue (high tack glue works best) to the sides of the basket to make a handle.
To make the flowers, take two circles of tissue paper, poke the middle into a point and wrap garden wire around it to hold in place. For younger children you could use pipe cleaners or chenille stems instead.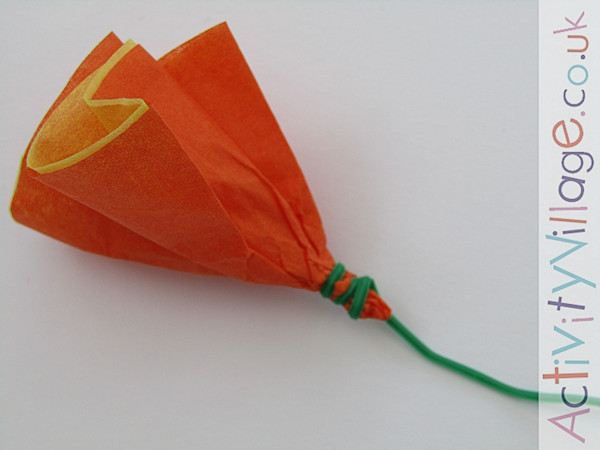 Wrapping the tissue flower with wire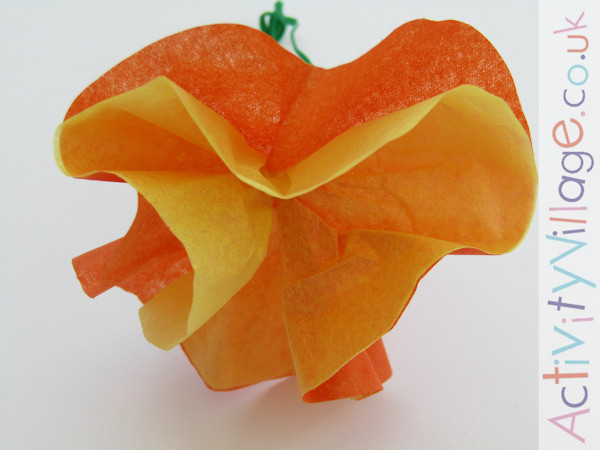 Pulling the petals open
Pull the tissue paper open to look like a flower.
Make lots of flowers! Twist the ends of the wire together and pop them into the basket.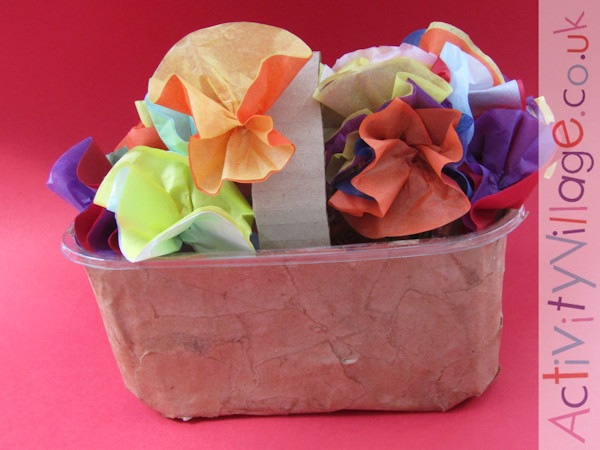 Our basket is bursting with pretty flowers!
Explore Activity Village