This sock owl manages to be oh so cute and cuddly at the same time - and any child who makes this is sure to be thrilled with the result. Why not encourage the kids to make a whole parliament of owls and give some away to friends and family?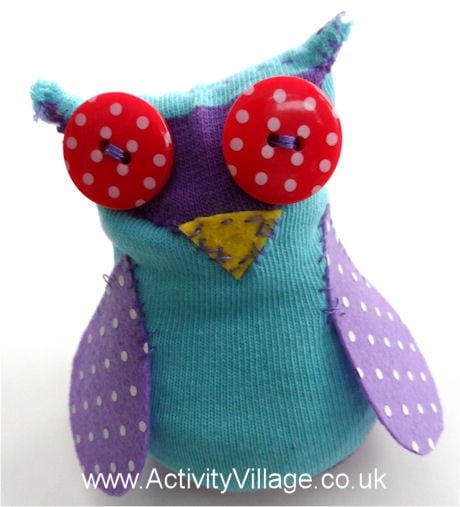 You will need:
Sock with contrasting heel colour/pattern
Buttons
Felt scraps
Rice
Needle and thread
Fabric glue (optional
Instructions:
Cut the toe off the sock, using the photo below as a guide.
Fill the sock with rice.
Sew the top of the sock closed in a straight line, leaving the point free.
Cut a triangle from felt for the beak and sew to the point of the heel of the sock. Sew on buttons for eyes.
Fold down the point of the sock and sew or glue in place.
Cut two tear drop shapes from felt for the wings and stitch or glue to the sides of the body.
Now love your owl!