The Letter C
Studying C for your letter of the week? Then we've got everything you need here! You'll find colouring pages, printables, worksheets and topic suggestions below.

Letter C Printables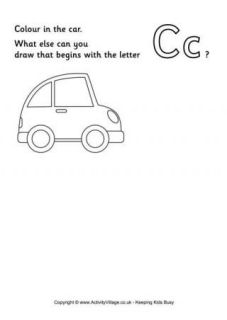 Letter C Colouring Pages
C is for...Cat!
Letter C Topic Suggestions
Letter C Crafts
Have some fun with these crafty activities!
Videos for the Letter C
Explore Activity Village